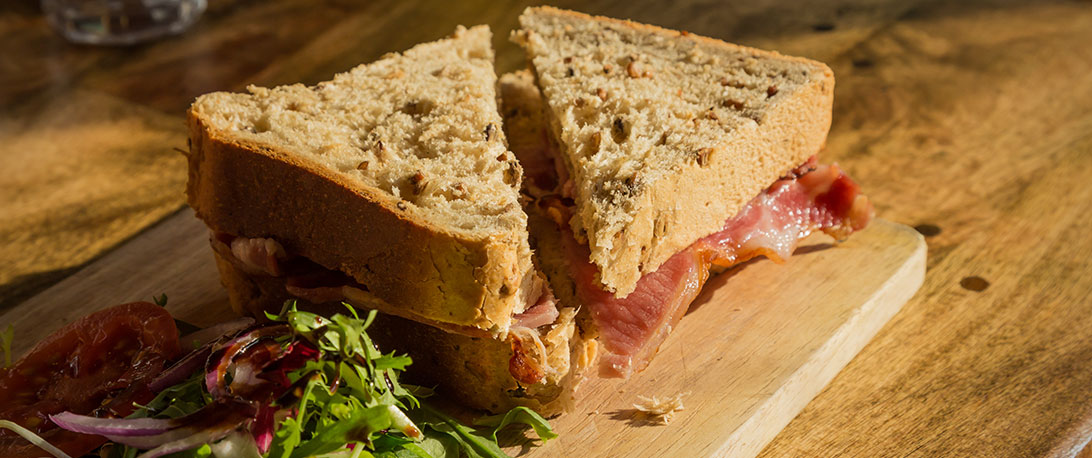 Bacon Buttie with a Carribbean Twist..
What you'll need:
1 pack of Dry Cured Smoked Back Bacon 184g
25g softened butter
1 pack unseeded white rolls
1 generous dollop of Regae Regae Tomato Ketchup
How to prepare:
Heat the grill and place the bacon under it. Cook until crisp turning once – the timing will depend on how you like your bacon.
Split the rolls and butter each side. Top with 2 slices of bacon per roll, slather with your sauce of choice and dig in. Yum!