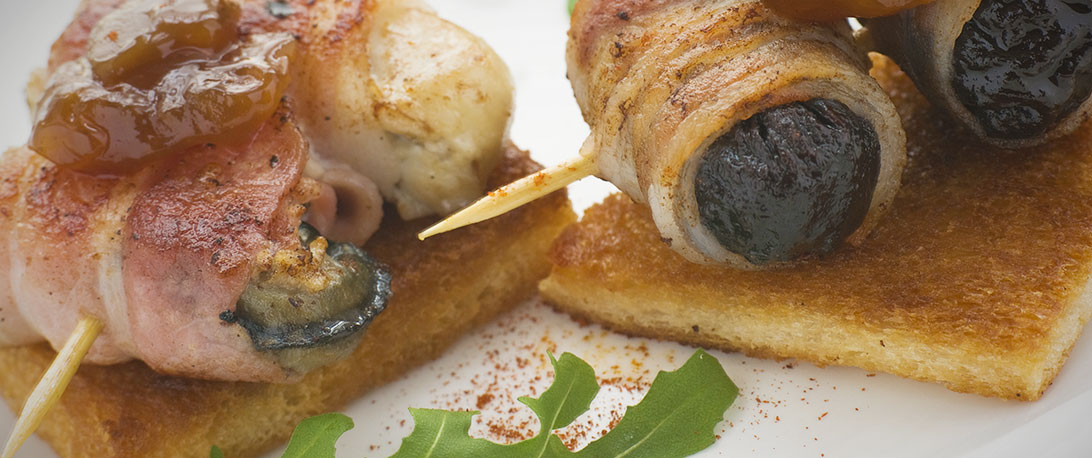 Angels and Devils on Horseback..
What you'll need:
3 packs of spoiltpig Dry Cured Smoked Streaky Bacon 184g
1 pack Soft dried Prunes
6-8 Shucked Oysters
White bread with crusts removed
How to prepare:
Place the spoiltpig bacon on a chopping board and, one at a time, place a prune or oyster at one end and roll it up. Secure it in place with a cocktail stick. Then put all of the little rolls under the grill and grill for a few minutes each side. Toast the bread and top with the horseback riders!